Weight Loss Supplements
Weight loss supplements can help you drop extra weight by boosting metabolism and burning fat, but only if the ingredients they contain are scientifically proven, and you take the right amounts. Dr. Linda G. Everett provides supplements that work along with comprehensive weight loss management at Everett Medical Mobile.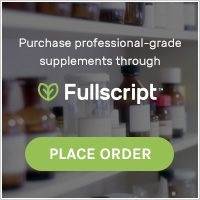 Q & A
How do weight loss supplements help you lose weight?
Weight loss supplements help you lose weight several ways, depending on the ingredients in the supplements. Many contain a mix of ingredients because the body uses diverse vitamins, minerals, and amino acids to break down fats, metabolize carbohydrates, and boost metabolism.
Your local pharmacy probably carries a large selection of weight loss supplements, so you may wonder why it's better to get them from Dr. Everett. Here are two important reasons:
Supplement quality. Supplements on the market can't guarantee quality unless the manufacturer has the products tested by an independent lab. This means supplements found on store shelves may not contain the types or amounts of ingredients listed on the label, or they might contain extra ingredients that aren't on the label. Dr. Everett offers only quality-verified supplements.
Weight loss expertise. Dr. Everett specializes in weight loss. She keeps up to date on the latest scientific research, so she knows which supplements work and how much of each type you'll need to consume to see results.
What weight loss supplements are available at Everett Medical Mobile?
Weight loss supplements can kickstart your weight loss at the beginning of a diet or be used for the long term to fight hunger and maintain optimal metabolism. All of the following weight loss products available from Everett Medical Mobile contain natural, food-grade ingredients:
Capsiate Gold™. Capsiate is a natural ingredient that comes from sweet red peppers. It speeds up metabolism and promotes fat loss. In the right dose, it may help you maintain lean muscle mass as you lose weight.
Lovidia® Hunger Control Formula. Lovidia contains a patented mix of food-grade ingredients that activate hunger-control sensors in your digestive system. As a result, it's easier to stop eating because you'll feel satisfied on fewer calories.
Be-Thin™ Lipotropics. This supplement contains a precise blend of amino acids, vitamins, and other natural ingredients such as green coffee bean extract. All of the ingredients work together to increase metabolism and enhance fat breakdown.
What meal replacements are available at Everett Medical Mobile?
Meal replacements often have a big impact, because they make it easy to control calories while providing essential nutrients. When used at the start of your diet, meal replacements can boost your initial weight loss. As your diet progresses, they continue to support your long-term efforts.
Optifast meal replacement diet. Optifast products are only available from medical professionals working with patients in weight management programs. Everett Medical offers the Optifast medically-monitored weight loss program and carries Optifast products, including shakes, bars, and protein powders.